"The Lake Capacity Model"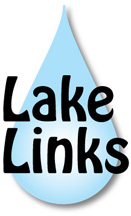 On Saturday October 29, 2011 at the Perth Civitan Hall over 160 participants gathered for a timely discussion on: The Lake Capacity Model, watershed planning tools and successful lake development case studies.
View the Information Package, including the poster, agenda, and additional workshop information.
View or download the guest speakers' presentations:
Joy Steritt, Planning and Information Management Supervisor, Ministry of Natural Resources, Kemptville District Office: "Integrated Landscape Management (ILM): The 'Sustaining What We Value' Project"
Bridget Dilauro & Matt Goodchild, Centre for Sustainable Watersheds: "Projected Developmental Pressures on Eastern Ontario Lakes: What's in Store and What Will This Mean for Our Lake Communities?"
Neil Hutchinson, Ph.D., President and Principal Scientist, Hutchinson Environmental Services Ltd.: "The Lake Capacity Model: Science, Challenges and Alternative Approaches"
Judi Brouse, MA, MCIP, RPP, Director of Watershed Programs, Muskoka Watershed Council: "Applying the Lake Capacity Model: A Holistic Approach to Planning in Muskoka"
Gord Rodgers, B.Sc., MES, President, Fourteen Island and Mink Lakes Association; Chair, Frontenac Stewardship Council; Environmental Planner, French Planning Services Inc. and GKR Consulting: "Planning on a Sub-Watershed Basis: The Fourteen Island and Mink Lakes Association Stewardship Plan"
Terry Kennedy, Past President, Kennebec Lake Association: "Lake Associations and Developers: Working Together – Kennebec Lake's Experience"
Don Ross, Executive Director, Frontenac Arch Biosphere Network; Board of Directors, Thousand Islands Watershed Land Trust: "Land Trusts: Protecting What We Value: The Sheffield Property; Red Horse and Charleston Lakes"
Thank you to our generous Lake Links 2011 Sponsors:
Federation of Ontario Cottagers' Associations
French Planning Services Inc.