Mississippi Lake Plan is Complete!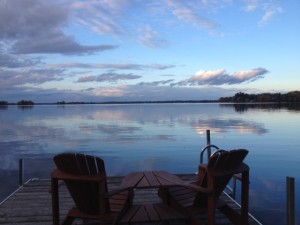 "The Lake Plan is a culmination of more than three years of teamwork with contributions from area volunteers, Mississippi Valley Conservation Authority (MVCA), Watersheds Canada, French Planning Services, surrounding township council members, and the general public." said Rob Bell, President of the MLA and chair of the Mississippi Lake Plan Committee (MLPC). "We're now transitioning from developing actions to implementing them."
Work on the Mississippi Lake Plan started in 2012, when the directors of the MLA formed the MLPC. This group of concerned citizens, with help form the MVCA and Watersheds Canada, followed general guidelines that have been used to create plans for lakes across Ontario with French Planning Services, funding supports by Ontario Trillium Foundation, Valley Heartland, TD Canada Trust and RBC.
"Working with an amazing group of people who care about Mississippi Lake, we have been able to bring the local community together to determine not only what they value about the lake but what they think needs to be done to protect their lake for the future." said Barbara King, Executive Director of Watersheds Canada.
The completed plan focuses on six areas of priority for the lake, which are broken down into 60 individual actions that can be implemented over the next several years. These actions will help direct the use of the lake to realize the shared vision of community members.
The six areas of priority that were identified by the community survey are: water quality; aquatic vegetation and algae; water levels and flooding; natural environment; land use and development; and social and recreational activity. Each area is broken down further into a list of actions to help reach the goal outlined for each category. The plan is adaptable just like the natural environment. When the priorities for the lake change, the plan will evolve accordingly.
Download your copy of the Mississippi Lake Plan here!
The MLPC has now established three key committees, who will play an integral part in the execution of the various actions outlined in the plan. "It's an opportunity to find out what we've been working on and to get involved, " Bell said. For more information on the MLA, Mississippi Lake Plan or helping out with the Environment Committee, Communications Committee or Boating and Recreation Committee, visit http://mississippilakesassociation.org
For more information on Watersheds Canada Projects, visit www.watersheds.ca