Staff & Board Members
2017 Watersheds Canada Staff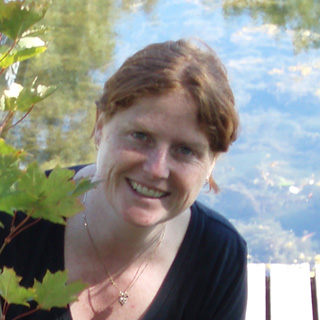 Barbara King
Executive Director
Barbara has worked with Watersheds Canada and its predecessor organization since 1999. As Executive Director, her role includes the development, management and delivery of Shoreline Stewardship Programs across Canada. Barbara has been integral in working with lake groups and associations on action-oriented stewardship programs into large multi-stakeholder programs that can be launched on a national level. Collaboration and partnerships are at the center of her work and sharing and capacity building for groups that work with landowners to protect Canada's Lakes and Rivers. Barbara has recently completed a Master's in Non-Profit Management and Philanthropy at Carleton University.
Barbara lives in eastern Ontario on a small lake with her husband and two children.
Melissa Dakers
Lake Stewardship Coordinator
Melissa joined the Watersheds Canada team in 2015, after taking time to raise her two sons. During that time, Melissa has been a very active member of the Mississippi Lakes Association, where she has been the Water Quality & Lake Steward on the the board of directors for ten years. Over the last 3 years, she has been an enthusiastic member of the Mississippi Lake Plan Committee, where she has lent her expertise to the completion of the Mississippi Lake Plan, and is now acting as co-chair to the Environmental Committee.
Melissa studied Natural Resource Management at Guelph University and Ecosystem Management at Sir Sandford Fleming College in Lindsay. Mississippi Valley Conservation Authority employed her for 6 years directly after graduation, as a Water Quality Technician and Watershed Monitoring Supervisor. Liaising with other agencies, partners and lake stewards to promote and educate them on environmental practices is her passion. It is a beautiful thing when a career and passion come together.
Melissa lives and plays on Mississippi Lake with her husband and two boys, year round. When not at home crafting, you will find her out leading her Cub Scout group, camping or paddling around in her kayak and always with a smile on her face.
Heather Murphy
Love Your Lake Manager
Heather is an aquatic specialist who began her studies in Environmental Conservation in 2003. She studied Forest Conservation at Lakehead University and later completed a Diploma in Renewable Resource Management from Yukon College. She focused on the management of fisheries and aquatic habitats through proper conservation and sampling techniques.
As a member of Watersheds Canada, she brings with her over seven years of experience in the environmental field. Her experience ranges from mining reclamation projects in northern Yukon to fish habitat compensation and long-term fish health studies throughout the North West Territories and the Alberta oil sands region.
When Heather isn't catching fish, she prefers to trade in her waders for a wetsuit. She is an avid diver and loves exploring tropical reefs and swimming with whale sharks! Heather is currently on leave, enjoying time with her growing family.
Chloe Lajoie
Natural Edge Coordinator
Chloe is an outdoor enthusiast who has been studying and practicing Environmental Stewardship since 2009. She attended Nipissing University and graduated with an Honours Degree in Environmental Biology and Technology. As part of her program, she also attended Canadore College and completed the Environmental Technician – Protection and Compliance Program. While completing her studies, Chloe was able to take part in the Undergraduate Research Conference in 2013, presenting her thesis on the effects of Forest Tent Caterpillar outbreaks on Trembling Aspen. In the past, she has worked at Ferguson Forest Centre and Lake Superior Provincial Park.
Chloe joined the team at Watersheds Canada in 2015 as a Stewardship Program Assistant. She will be focusing on the Natural Edge Program by working with landowners to restore shorelines.
In her spare time, Chloe can be found having fun with family and friends, camping, kayaking, fishing, hiking, and trying out tasty new recipes!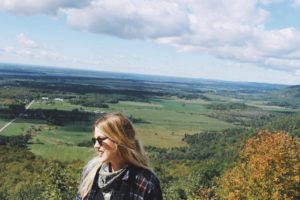 Jorden Keeley
Communications & Fundraising Coordinator
Jorden recently graduated from Carleton University, with a Bachelor of Arts Honours in Environmental Studies, and a minor in English Literature. In autumn 2015, she began her time here at Watersheds Canada through participating in a practicum, primarily assisting with the Natural Edge Program. In the spring of 2016, she returned as a technician with the Natural Edge Program and in late 2016 became the Communications and Fundraising Coordinator for the organization.
Emily Batten
Natural Edge Technician/Interim Love Your Lake Coordinator
Emily is an avid fisher, hunter, and gardener. She prefers to spend her time outdoors and live off the land as much as possible. Emily's love for the environment was sparked while working at a health food store in Ottawa, where she learned the importance of a healthy environment.
Emily graduated the Environmental Studies program with honours at Algonquin College last year. She plans to continue her schooling at University, studying Environmental Engineering. Emily is currently coordinating the Love Your Lake program.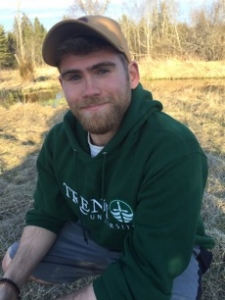 Brendan Cregg
Natural Edge Technician/Intern
Brendan recently finished his studies, graduating from Trent University and Sir Sandford Fleming College
with a degree and diploma in Ecological Restoration. In his fourth year, he completed his undergraduate thesis study on evaluating success of shoreline naturalization in Ontario.
In the Spring of 2018, Brendan started at Watersheds Canada where he is working as the Natural Edge Program Intern. He will be expanding the Native Plant Database to help provide landowners with information on shoreline species throughout Canada. He will also be assisting with naturalizing and restoring property owner's shorelines.
Brendan loves the outdoors and can often be found on hikes in the woods or working on his gardens. He also enjoys spending time with family and friends.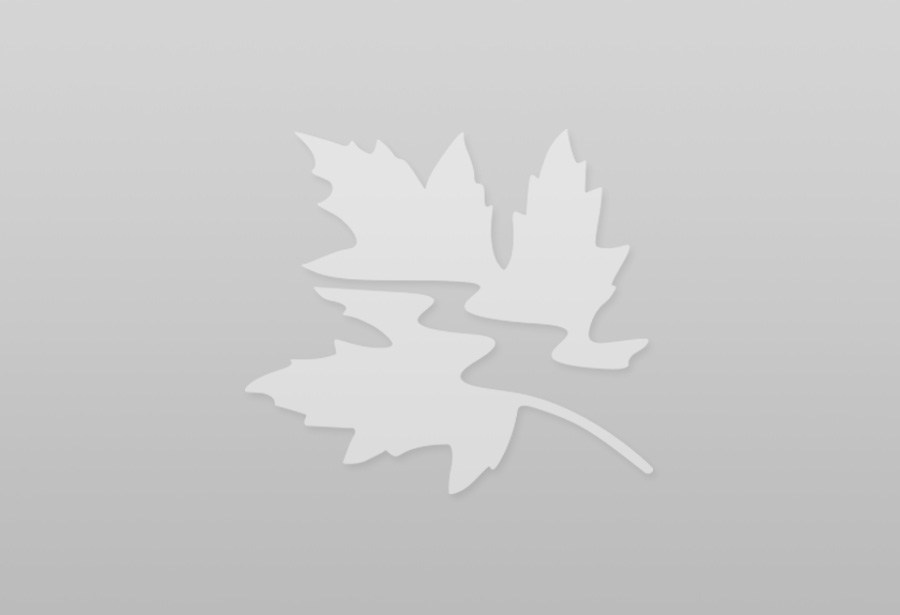 Karen Ballentine
Administrative Assistant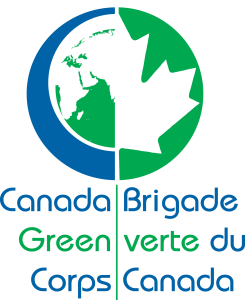 Watersheds Canada is proud to be a Participating Employer for the Canada Green Corps youth employment program.
Board of Directors
Watersheds Canada is governed by a volunteer Board of Directors.
Executive Committee Members
Barbara King, Executive Director.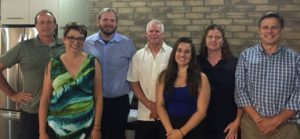 Board of Directors
Jeff Ward, Retired Partnership Specialist for Ministry of Natural Resources and Forestry.
Emilie Morin, Legislative Council/Conseillere legislative at Department of Justice Canada/Ministere de la Justice du Canada.
Mary Ellen Stoll, Retired Manager for Ontario Ministry of Natural Resources and Forestry.
Dr. Tom Whillans, Professor of Environmental and Resource Science/Studies at Trent University.
Marieka Chaplin, Executive Director: Nashwaak Watershed Association Inc.
Brett Painter, Physical Science Specialist: Environment and Climate Change Canada
Dr. Jérôme Marty, Project Director: Council of Canadian Academies/Directeur de projet, Conseil des académies canadiennes; River Champion: St Lawrence River Institute; President: Society of Canadian Limnologists (SCL)