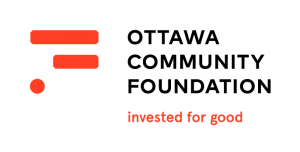 We all have school experiences that we still remember because of the positive impact they had in sparking our interest and fostering our passions. To make this possible for the next generation of environmental stewards, Watersheds Canada partnered with Carleton Heights Public School and W.E. Gowling Public School in delivering the "Freshwater, Plants, and People Program" for grades 3-4 students during the 2020-2021 school year. This Ontario curriculum-linked program was made possible thanks to generous funding from the Ottawa Community Foundation and was adapted for English as a second language (ESL) and new Canadian students.
This program included video lessons, handouts and games, and a take-home native wildflower seed kit. Students learned about the importance of plants to all living things, what plants need to grow, and saw how different urban conditions can threaten plants and freshwater health. Despite various lockdown measures during the school year, the program was able to be delivered both in the classroom and online. We're very thankful to the teachers and principals who worked with Watersheds Canada to make sure their students received the free and age-appropriate resources so the students could take part in the program while they finished off the school year studying from home.
If you are a formal or informal K-12 educator interested in having an educational program delivered in-person or online, please email info@watersheds.ca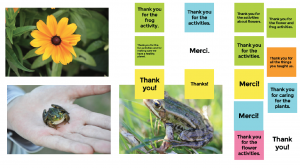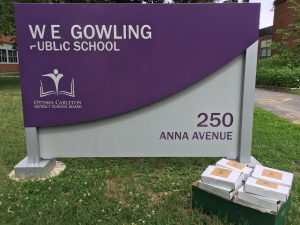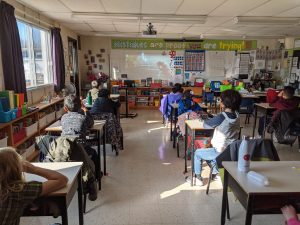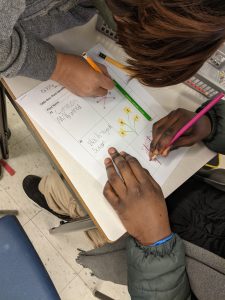 "Freshwater, Plants, and People Program" resources
Module #1: Native Plants
VIDEOS
Native plants: main video lesson
Plant video update #1 video
Plant video update #2 video
Plant video update #3 video
LESSON PLANS & MATERIALS
Wildflower Field Guide Scavenger Hunt lesson plan PDF
->  Plant Identification Guide table PDF
-> Favourite-tree-handout PDF
-> Tree-Field-Guide-Scavenger-Hunt-lesson-plan PDF
-> Tree identification activity cards PDF
-> Wildflower identification activity cards
->  Favourite Wildflower table PDF
Journey of a Seed lesson plan PDF
Planting Native Wildflower instructions PDF
HANDOUTS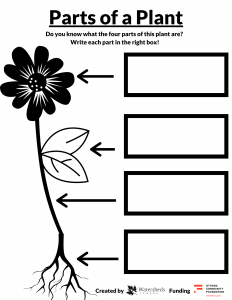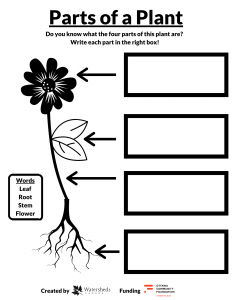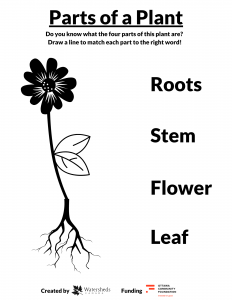 Parts of a Plant worksheet (three adaptations) PDF
Module #2: Freshwater
VIDEO
Freshwater: main video lesson
LESSON PLANS & MATERIALS
Frog Call Lesson and Game PDF
->  Set of frog cards PDF
->  Frog identification guide (adapted from the Toronto Zoo) PDF
Plants Activity Booklet
Service Learning Project
HANDOUTS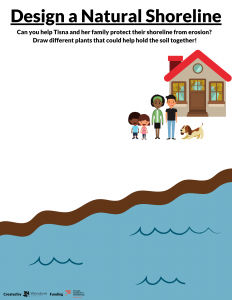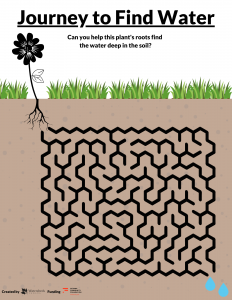 Design a Natural Shoreline PDF
Journey to Find Water PDF
In the Media
Media Release – New program helps Ottawa students meet local wildlife and plant species for the first time, Watersheds Canada. August 5, 2021, web edition.
Teacher Testimonials
"The content covered in this module was relevant to my classroom and was interesting to my students. Everything was very clear and well organized. My students really enjoyed the hands-on elements."
"Given that most of my students are ESL and very new to Canada/Ottawa, the program was easy for them to understand and follow along. I was incredibly impressed with the flower guide and how my students were able to understand it and use it to identify different species, despite their limited knowledge/experience with species native to Ottawa and the surrounding area. I would encourage other teachers to participate in this program and would reassure them that if they have a large ESL population, the program is VERY accessible and provides the students with lots of information about habitats unique to Ottawa and the surrounding area that their students may not be as familiar with."