Thank You
We would like to thank all of our financial supporters who have donated to our organization last year. We certainly could not do what we do without your generous contributions!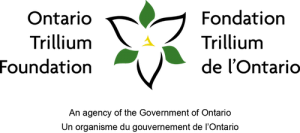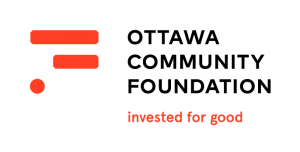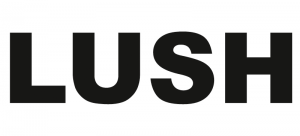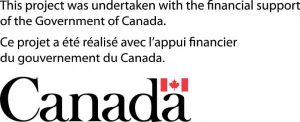 A. & F. Mallamo;
A. Bortolus;
A. Gourlay-Langlois;
A. Nordin;
A. Slaight;
Advanced Custom Fields;
Algonquin College;
B. Patrick;
B. Robbins;
B. Ward; 
Bass Pro Shops;
C. & J. Crocker;
C. Allmendinger;
C. Crump;
C. Robbins;
C. Wiensczyk;
Cade Associates Insurance Brokers Limited;
Canada Summer Jobs;
Canadian Wildlife Federation;
Canadian Wildlife Foundation;
Capra Design Ltd.;
CICan Clean Tech Internship Program;
D. & A. Best;
D. & L. Galbraith;
D. C. Fraser;
D. McCauley;
D. Taylor;
D. Vallee;
Daniel and Susan Gottlieb Foundation;
E. & R. Bordeleau;
E. Barr;
E. Wallace;
EcoAction;
EcoCanada;
F. E. Huff;
F.E. Roy;
F. Mills;
Fisheries and Oceans Canada;
G. & D. Broughton;
G. Graser;
G. Manchester;
GlobalGiving;
H. Crosby;
H. Evans;
I. Dardick;
ImpAct Internship Program;
J. & J. Hall;
J. & P. Martingale;
J. Marty;
J. McAllister;
J. McMichael;
J. Muston;
J. Pope;
J. Sparrow;
J. Tomlin;
J. Ward;
J. Wienszcyk;
K. Browne;
K. Inrig;
K. Kavanagh;
K. Watson;
L. Bellamy;
L. Kiil;
Love Your Lake;
LUSH Charity Pot;
M. & B. Patrick;
M. & G. Rae;
M. Bowles;
M. Chaplin;
M. Dakers;
M. E. Stoll;
M. Sergeant;
Modern Niagara;
N. Bliss;
N. Crockford;
Ottawa Community Foundation;
P. Johnson;
Peterborough K.M. Hunter Charitable Foundation;
R. Bell;
R. C. Westland;
RBC Foundation;
Rogers Foundation;
S. Gray;
S. Lunn;
S.M. Blair Family Foundation;
S. O'Brien;
S. Wainio;
TD Friends of the Environment Foundation;
T. Samulak & J. Quenneville;
T. Whillans;
The Catherine and Maxwell Meighen Foundation;
The Daniel & Susan Gottlieb Foundation;
The Ontario Trillium Foundation;
The Sharbot Lake Group Ltd;
W. Candy;
W. Collins;
W. Crosbie.
Thank you to our amazing partners, who have contributed to the health of our freshwater by working with us to deliver our programs across Canada.
Andress' Your Independent Grocer;
Blue Fish Canada;
Canadian Wildlife Federation;
Canaan-Washademoak Watershed Association;
Carleton Heights P.S.; 
Carrot River Valley Watershed Association;
Cataraqui Conservation;
County Sustainability Group;
City of Greater Sudbury;
East Lake volunteers;
Federation of Ontario Cottagers' Associations;
Friends of the Tay Watershed Association;
Friends of Wellers Bay;
Haliburton Outdoors Youth Club;
Kahshe Lake Ratepayer's Association;
Lake Networking Group;
Lanark County Stewardship Council;
Mississippi Lake Association;
Mississippi Valley Conservation Authority;
Muskoka Watershed Council;
Muskrat Watershed Council;
North Saskatchewan River Basin Council;
Ontario Ministry of Natural Resources & Forestry;
Pinegrove Productions;
Re-imagining Atlantic Harbours;
Quinte Conservation;
Quinte Field Naturalists;
Rideau Valley Conservation Authority;
Shawnigan Basin Society;
Southern Interior Land Trust;
The Corporation of the County of Prince Edward;
The Land Between;
W.E. Gowling P.S.;
Water Rangers;
West Lake Community Association;
White Lake Preservation Project;
Wollaston Lake Home & Cottage Association;
YAK Youth Services.
Watersheds Canada would not be able to protect freshwater in Canada without the support of our community and financial partners. Do you see alignment between your business or organization and the work of Watersheds Canada? If you believe there is potential for a mutually beneficial relationship, we would be happy to meet with you and discuss opportunities to work together. Please email Robert Pye, Executive Director (pye (at) watersheds.ca).