Thank You
We would like to thank all of our financial supporters who have donated to our organization last year. We certainly could not do what we do without your generous contributions!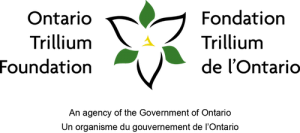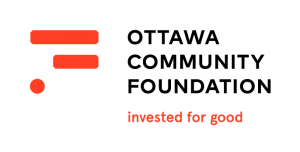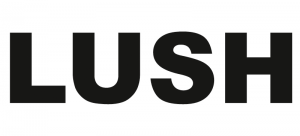 1dea Design & Media Inc.;
A. & F. Mallamo;
A. Bortolus;
A. Gourlay-Langlois;
A. Nordin;
A. Slaight;
Advanced Custom Fields;
Algonquin College;
Andress' Your Independent Grocer, Smith's Falls;
Arthur and Audrey Cutten Foundation;
B. Patrick;
B. Robbins;
B. Ward; 
C. & J. Crocker;
C. Allmendinger;
C. Crump;
C. Robbins;
C. Wiensczyk;
Cabela's Canada Outdoor Fund;
Cade Associates Insurance Brokers Limited;
Canada Summer Jobs;
Canadian Wildlife Federation;
Canadian Wildlife Foundation;
Capra Design Ltd.;
CICan Clean Tech Internship Program;
D. & A. Best;
D. & L. Galbraith;
D. C. Fraser;
D. McCauley;
D. Taylor;
D. Vallee;
Daniel and Susan Gottlieb Foundation;
E. & R. Bordeleau;
E. Barr;
E. Wallace;
F. E. Huff;
F.E. Roy;
F. Mills;
Fisheries and Oceans Canada;
G. & D. Broughton;
G. Graser;
G. Manchester;
Gilmore Reproductions;
H. Crosby;
H. Evans;
I. Dardick;
J. & J. Hall;
J. & P. Martingale;
J. Marty;
J. McAllister;
J. McMichael;
J. Muston;
J. Pope;
J. Sparrow;
J. Tomlin;
J. Ward;
J. Wienszcyk;
K. Browne;
K. Inrig;
K. Kavanagh;
K. Watson;
L. Bellamy;
L. Kiil;
Love Your Lake;
LUSH Charity Pot;
M&R Feeds and Farm Supply;
M. & B. Patrick;
M. & G. Rae;
M. Bowles;
M. Chaplin;
M. Dakers;
M. E. Stoll;
M. Sergeant;
McLean Foundation;
Modern Niagara;
N. Bliss;
N. Crockford;
Ottawa Community Foundation;
P. Johnson;
Peterborough K.M. Hunter Charitable Foundation;
R. Bell;
R. C. Westland;
Rogers Foundation;
S. Gray;
S. Lunn;
S.M. Blair Family Foundation;
S. O'Brien;
S. Wainio;
TD Friends of the Environment Foundation;
T. Samulak & J. Quenneville;
T. Whillans;
The Daniel & Susan Gottlieb Foundation;
The Ontario Trillium Foundation;
The Sharbot Lake Group Ltd;
Vortex Canada;
W. Candy;
W. Collins;
W. Crosbie;
Whitewater Brewing Company.
Thank you to our amazing partners, who have contributed to the health of our freshwater by working with us to deliver our programs across Canada.
Algonquin College's Office of Applied Research and Innovation;
Algonquin College – Waterfront Campus;
Andress' Your Independent Grocer;
Biodiversity Education and Awareness Network;
Blue Fish Canada;
Canadian Wildlife Federation;
Canaan-Washademoak Watershed Association;
Carrot River Valley Watershed Association;
Cataraqui Conservation;
County Sustainability Group;
City of Greater Sudbury;
Dalhousie Lake Association;
Desert Lake Property Owners' Association;
Federation of Ontario Cottagers' Associations;
Friends of the Tay Watershed Association;
Friends of Wellers Bay;
JP Thonney;
Kahshe Lake Ratepayer's Association;
Kashwakamak Lake Association;
Lake Networking Group;
Lanark & District Fish and Game Conservation Club;
Lanark County Stewardship Council;
Mississippi Valley Conservation Authority;
Muskoka Watershed Council;
Muskrat Watershed Council;
Nathaniel Smith and the Pine Lake community;
North Saskatchewan River Basin Council;
Olmstead-Jeffrey Lake Association;
Ontario Ministry of Natural Resources & Forestry;
Peter Johnson;
Pinegrove Productions;
Quinte Conservation;
Quinte Field Naturalists;
Rideau Valley Conservation Authority;
Southern Interior Land Trust;
Tackaberry G & Sons Construction Co Ltd.;
The Corporation of the County of Prince Edward;
The Land Between;
Water Rangers;
West Lake Community Association
Westport Area Outdoors Association;
White Lake Preservation Project;
Wollaston Lake Home & Cottage Association.
Watersheds Canada would not be able to operate without the support of our community partners. Do you think your business or organization could form a lasting partnership with Watersheds Canada? If so, please email a proposal to Barbara at king@watersheds.ca