Your Lakes.
Your Rivers.
Your Future.
We have been working on freshwater issues for over 20 years, and we've learned a lot about what people and local groups need in order to keep their freshwater healthy. Along with supporting and collaborating with other organizations, we develop programs and pilot them in our local area of Eastern Ontario, and then train and support others to deliver these programs in their own local areas throughout Canada. The work we do would not be possible without the dedication of our
local partners
.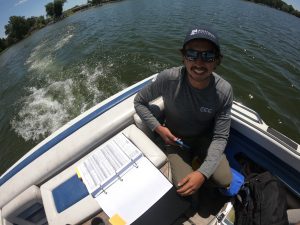 Love Your Lake
Healthy Shorelines for Healthy Lakes
Love Your Lake is a shoreline evaluation and stewardship program that provides individuals with a property specific report outlining voluntary actions that can improve the health of your lake and shoreline property. It was developed and is managed by the Canadian Wildlife Federation and Watersheds Canada.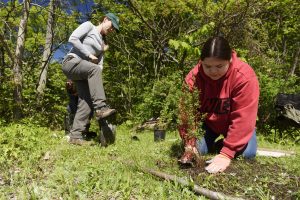 The Natural Edge
Shoreline Naturalization Program
Does your waterfront property have a Natural Edge? Waterfront properties are among the most beautiful, and valuable, places to live. We offer free site visits in our delivery region. We work with you to create a plan that works for you including selecting native species to plant based on factors like soil type and sun conditions.
Fish Habitat Programs
With the steady increase in development along our lake and rivers, critical fish habitat is being compromised and degraded. Watersheds Canada in partnership with local organizations is working to protect, enhance, and restore freshwater fish habitats. These include walleye and trout spawning bed restorations, cold-water creek enhancements, and adding woody debris with brush bundle projects.
Freshwater Stewardship Community
Sharing best practices and resources and fostering community relationships is daunting in a country as vast and diverse as Canada. This virtual community brings together students, lake and river associations, individuals, and organizations to connect and collaborate to protect freshwater and shoreland areas. It features a webinar series, networking opportunities, and free education resources.