Gifts that keep Canada's lakes, rivers, and shorelines natural and beautiful!
Adopt a Spotted Sandpiper – $60         Adopt a Blanding's Turtle – $50             Adopt an Osprey – $85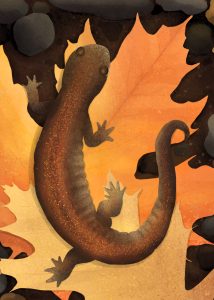 Adopt a North American River Otter – $85  Adopt a Wild Columbine – $30   Adopt an Eastern Red-Backed Salamander – $50
Adopt a Painted Turtle – $50                                                     Make a Home for Fish – $500                              Adopt a Monarch Butterfly – $40
Adopt a Loon – $80                                                                  Adopt a Lake – $1,000                                          Adopt a Brook Trout – $70
Adopt a Tree – $25                              Reduce Fertilizer Runoff – $250           Create Pollinator Habitat – $100
Lake Health Reports for a Lake – $500              Adopt a Wild Bergamot – $30                   Adopt a Beaver – $60
Visit our secure Square store to find the perfect gifts for everyone!

Shorelines are the ribbon of life, providing habitat, shelter, and food for over 90% of aquatic wildlife in their lifetime. This gift catalogue offers ways for you and your family to transform Canada's shorelines. You will help keep these precious places healthy and beautiful for wildlife and people for many years to come.
With your one-time symbolic adoption, your impactful gift includes:
A stunning 5″x7″ postcard featuring different works of art done by a Canadian artist
A beautiful blank honour card for you to personalize and give as a gift
Tax receipts are available for purchases of eligible items over $25
Give the perfect gift for a birthday, wedding, holiday celebration, or just because, all while protecting Canada's freshwater. In addition to the symbolic adoptions and unique gifts available in our gift catalogue, our online store features items for your every day use! We have bat houses, notebooks, lake stewardship resources, bird houses, and more! Canadian income tax receipts are available for purchases over $25 on eligible items.