"Beyond the Shoreline: Science to Stewardship"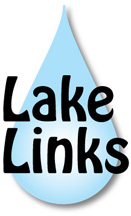 Saturday October 21st, 2017 from 8:30 am-4:00 pm
Perth Civitan Hall, 6787 County Road 43, Perth, Ontario.
The 16th annual workshop explored the inseparable connection between lakes and upland areas. We learned about how lake health is impacted by EVERYTHING that lies beyond the shoreline. Scientists, lake associations, and municipal representatives provided their perspectives on cooperative lake protection.
To view our agenda click here.
Conservation Authorities Keep Lakes Healthy – M. Yee, Biology and Water Quality Manager: Rideau Valley Conservation Authority
Dealing with Freshwater and Planning Issues – Mayor R. Higgins, North Frontenac Township
Facilitating Partnerships between Lake Associations and Municipalities – Councillor G.Last, Leeds and Thousand Islands Township
Frontenac County – J. Gallivan, Director of Planning & Economic Development: Frontenac County*
The Cumulative Impacts – How to get Ahead of the Changes – L. Stanfield, Stream Ecologist
Muskrat Lake Case Study – Muskrat Watershed Council & Algonquin College*
Effects of Lake Health from Beyond the Shorelines – Dr. N. Hutchinson, Hutchinson Environmental Sciences Ltd.*
The Ministry of Natural Resources and Forestry and Municipal Planning – L. Garrah, District Planner: Ministry of Natural Resources and Forestry
*Files exceeding 2.0 MB cannot be uploaded at this time, if you would like a copy of one of the presentations that are not currently linked, please contact keeley@watersheds.ca to have the files sent to you via email. We are currently working to remedy this. Apologies for the inconvenience.