"Our Lake, My Responsibility – Our Reward"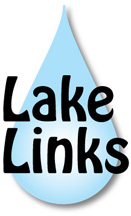 Saturday October 20th, 2018 from 8:30 am-3:15 pm
Perth Civitan Hall, 6787 County Road 43, Perth, Ontario.
The 17th annual workshop examined the importance of good property level decisions, provided details of an active lake stewardship program, and offered input from local experts.
To view the 2018 agenda click here.
"Importance of Good Property Level Decisions" – L. Berman: The Land Between
"Quinte Conservation's Stewardship Program" – Maya Navrot: Quinte Conservation
"Property Stewardship Case Study" – Mike Jackson: Killenbeck Lake
"Land-Use Planning on Your Property" – Barbara King: Watersheds Canada
"Under Water Perspective of Land-Use Planning" – J.P. Thonney: Fisheries and Oceans Canada