Greening Sacred Spaces and Watersheds Canada are excited to announce the launch of the Ottawa Faith Community Capacity Building Program! This two-year project will provide Ottawa and surrounding area faith communities with the tools and resources their leaders and volunteers need to identify a freshwater stewardship need in their community, and begin this project by using a information toolkit and microgrant program opportunity. This Program is possible thanks to generous funding from the Ottawa Community Foundation, and TD Friends of the Environment Foundation.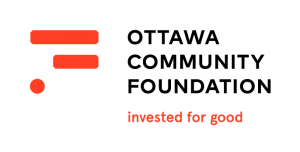 Microgrant applications are now closed. In total, six Ottawa and surrounding area faith communities will be selected to participate in the program. They will be provided with the tools, support, and finances they need to lead a freshwater stewardship project in 2023.
Have questions about this program? Please contact: Charlie Scromeda (charlie@greeningsacredspaces.ca).
The Freshwater Stewardship Engagement toolkit will be published spring 2024 and will be available for faith communities to use to lead the following types of greening projects:
Community Gardens
Community Science
Fish Habitat
Green Audits and Retrofits
Indigenous Water Education
Invasive Species Management
Natural Shorelines
Shoreline Cleanups
Youth Engagement