Our favourite memories of 2019
As our team continues to work on big plans for 2020, we can't help but remember all of the amazing projects we were able to take part in last year. Here are just a few of our favourite memories from 2019: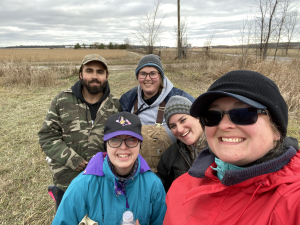 "I loved working with the Muskrat Watershed Council, Algonquin College Waterfront Campus, and all the landowners and volunteers on our Muskrat Watershed Rehabilitation Project. I had so much fun and lots of laughs with everyone involved. I really enjoyed being outside for the fall and it feels great knowing you're making a difference by planting an incredible number of native trees and shrubs!!" – Chloe, Natural Edge Program Manager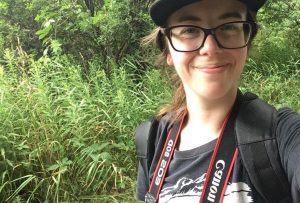 "Am I allowed to say that any time I was outside was my favourite part? Ontario is such a beautiful province and leading the communications for Watersheds allowed me to visit serene lakes and shorelines. Seeing wildlife like blue herons and snapping turtles in their native habitat will never get old for me." – Monica, Communications and Fundraising Coordinator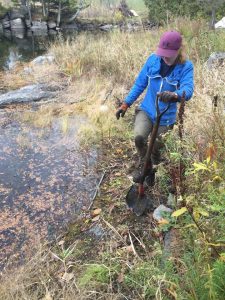 "As a new intern hired in the fall of 2019, my highlight of the year was having the opportunity to participate in shoreline plantings throughout the Quinte region. It was very rewarding to work with landowners to help solve their shoreline issues and to see their enthusiasm towards the program. The fall planting season was a great learning experience for me that I really enjoyed." – Maggie, Restoration Technician
"'Small but mighty' are the words I might use to describe Watersheds Canada. Several years ago we went through the process of redefining ourselves and that led to the name "Watersheds Canada". Since then we have been growing slowly across the country as we find strategic community partners who are interested in the helping to spread our programs.
Thanks to partners, our Natural Edge program is currently being delivered in New Brunswick, Ontario and Saskatchewan, and our Love Your Lake program is being delivered in British Columbia, Alberta, Saskatchewan, and Ontario. We are interesting in expanding, and growing slowly and strategically even though each phase contains new issues and new opportunities. Watersheds Canada is growing into the big shoes of its name." – Mary-Ellen, Board Chair
Make sure to stay connected with Watersheds Canada on our website and social media (Facebook Twitter Instagram YouTube) to get the latest updates!
***
Watersheds Canada is a federally incorporated non-profit organization and registered Canadian charity. We are committed to providing programs to communities across the country that work to engage and help shoreline owners enhance and protect the health of lakes and rivers.