Twin Sister Lakes Walleye Spawning Bed Restoration Project
As winter started to make a presence in Ontario, Watersheds Canada completed the last fish habitat project of 2017 on Twin Sister Lakes, north of Marmora. With funding from Fisheries and Oceans Canada, as well as the Ontario Community Environment Fund, two historical walleye spawning beds, one in each basin, were restored.
Due to silt build-up and the settling of rocks, it was determined by Biologists of the Ministry of Natural Resources that adding more rock (2.5 cm to 25 cm in size) to the lake bottom in this area would increase the available spawning habitat available to the walleye in the Twin Sister Lakes and in turn help the population sustain itself. After careful planning, site visit consultations and support from the community partners, Twin Sister Lakes Rate Payers Association, Crowe Valley Conservation Authority and the Ministry of Natural Resources & Forestry – Peterborough District, Danford Construction Ltd. was contracted to provide the washed river rock and the heavy equipment needed to complete this restoration.
Work was completed in late November, with crews chipping away the ice starting form on the lake, in order to secure the silt curtains. Large equipment placed over 115 tonnes of washed river rock on the beds over a two-day period.
River rock being placed in the East Lake        River rock placement on the West Lake bed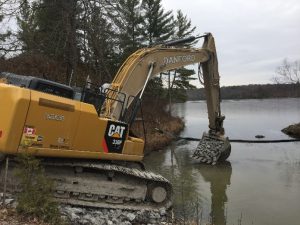 Completed Twin Sister Lakes walleye spawning beds (East Lake left and West Lake right)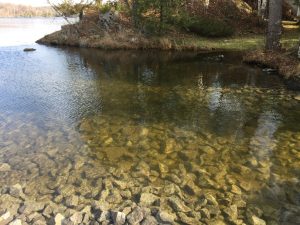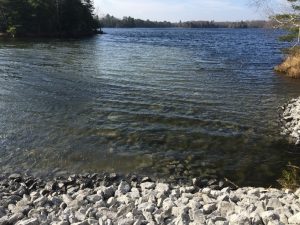 This entire project would not have been possible without the support of the many partners and volunteers who made it successful. It was a combined effort involving Watersheds Canada, Ministry of Natural Resources & Forestry, Twin Sister Lakes Rate Payers Association, Danford Construction, Crowe Valley Conservation. Special thanks to the Department of Fisheries and Oceans Recreational Fisheries Conservation Partnerships Program and the Ontario Community Environment Fund for the financial support in the competition of the Twin Sister Lakes – Walleye Spawning Beds Enhancement Project.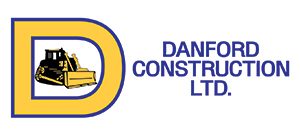 Twin Sister Lakes Rate Payers Association