You can help protect Canada's freshwater. Help us continue to make a difference with your year-end donation before December 31st!
Make My Year-End Donation Today!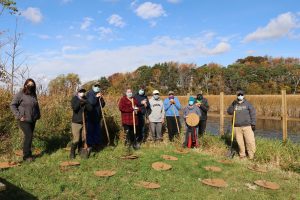 Members of the Quinte Conservation, Cherry Valley Park Association, and Watersheds Canada
planted 140 native plant species along Cherry Valley Park's shoreline.
Your support in 2020 has resulted in on-the-ground, grassroots change:
23,335 native trees, shrubs, and wildflowers planted along 6,630-metres of shoreline
150 people attended the 2020 Lake Links online workshop, "Effective Engagement for Positive Action"
Regional delivery partners in British Columbia, Ontario, and Saskatchewan delivered the Love Your Lake program, reaching out to over 1,750 shoreline property owners
All of this was possible because of committed and generous individuals like you. This year was difficult, but we worked together to ensure nature was a priority and that it continues to be a priority in the future.
Your year-end contribution will help to keep these important programs running. A $25 donation will help educate local communities on actions they can take to help their lakes and rivers, a $50 donation will help contribute to fish habitat restoration, and a $100 donation will help restore habitat for pollinators using beautiful native plants. Your donation today will be your legacy for Canada's shorelines.
Thank you for your support,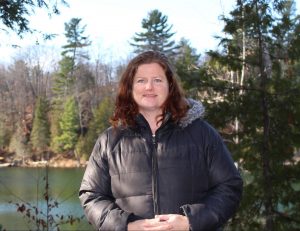 Barbara King
Executive Director
P.S. Don't forget to make your donation by December 31st to get a tax receipt for 2020!