Nous avons récemment produit 7 ressources en ligne en anglais sur la nature. Compte tenu de leur succès auprès des enseignants et des parents qui les utilisent pour enseigner de la maison, nous avons produits 6 de ces ressources en français. Elles sont disponibles gratuitement en ligne en suivant les liens ci-dessous: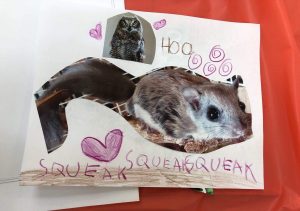 6 Free French Educational Resources to Help You Teach about Nature at Home
We recently wrote about 7 free resource libraries to help with learning in your household, all with a focus on nature. We received such positive feedback from parents and educators who were able to use these resources while teaching from home that we decided to create another list! This time, we are featuring 6 free French resources to teach about nature:
***
Through these uncertain times, Watersheds Canada is continuing to provide community groups and individuals with the tools to enhance and protect their lakes, rivers, and shorelines. If you have a free online resource that we've missed (English or French), please email Monica at info@watersheds.ca so we can share it with others.
Connect with Watersheds Canada on social media: Facebook     Twitter     Instagram