Fostering community relationships and connecting with nature have become more difficult in this time of physical distancing. Watersheds Canada is excited to launch a new online freshwater stewardship community. This project will connect waterfront communities and individuals through free webinars, education resources, and networking opportunities.
Upcoming Webinars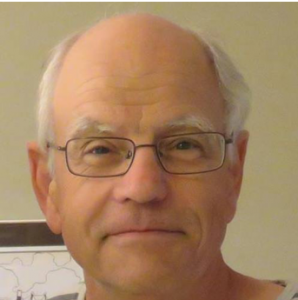 Saturday, April 17, 2021 at 10am EST – "White Lake: ours to preserve"
Conrad Grégoire, Environment Volunteer for the White Lake Property Owners Association and the White Lake Preservation Project
Conrad will give you a tour of White Lake and show you how and why water quality has dramatically changed over the past few years. The invasive zebra mussel has altered the way phosphorus is cycled in the lake with dramatic effect. He will discuss how outreach to the lake community aims to educate and encourage individual responsibility for the health of White Lake. Registration
"White Lake: ours to preserve" webinar poster PDF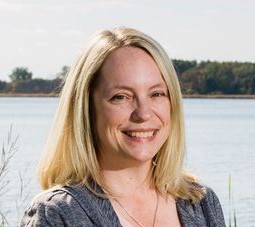 Wednesday, May 5, 2021 at 2pm EST – "'Life in the "Weeds': Exploring the rarely seen world of aquatic plants"
Dr. Jo Latimore, Aquatic Ecologist, Michigan State University's Department of Fisheries and Wildlife
Native aquatic plants benefit our lakes by taking up nutrients, stabilizing shorelines and bottom sediments, and providing habitat and feeding areas for many wildlife species. Healthy native plant communities can also make areas of a lake less susceptible to invasion by non-native plants. Join Dr. Latimore to learn more about your local underwater forests! All featured aquatic species during this webinar can be found in at least part of Canada. Registration
"Life in the 'Weeds'" webinar poster PDF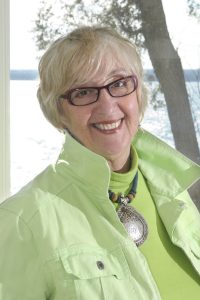 Wednesday, May 19, 2021 at 4pm EST – "Helping Kids Love Nature: Water-inspired activities for COVID-times and beyond"
Annabel Slaight, C.M., O.Ont, Founding Chair, Clearwater Farm
ClearWater Farm, a demonstration eco-farm on Lake Simcoe, has been pioneering play-based learning from nature programming for kids right from its launch. Get a behind-the-scenes preview of two extraordinary kids' fun-learning initiatives being launched this spring: a new e-book ("How to Think Like a Mushroom"), and an action-packed interactive website (ClearWaterKids.org) with experiments, games, activities, and videos. Both projects have the same mission: getting kids outside and loving nature! Registration
"Helping Kids Love Nature" webinar poster PDF

Watch Past Webinars
"Enhancing and Restoring Critical Fish Habitat in Ontario"
Melissa Dakers, Lake Stewardship Coordinator, Watersheds Canada – recording
"Planning For Our Shorelands: A resource to help conserve the Ribbon of Life in Ontario's Municipalities"
Christopher Dennison, Municipal Policy Intern, Watersheds Canada – recording
"Community Based Water Monitoring: Getting Started With Water Rangers" webinar featuring Juno Garrah, Water Ranger's Environmental Education Coordinator, Water Rangers – recording
"Wetlands, Waterways, and Waterbirds: The Boreal Connection"  webinar featuring Natasha Barlow, Birds Canada's Boreal Conservation Project Specialist – recording
Education Resources
"White Lake: ours to preserve" webinar handout
Resources mentioned in "Planning for our Shorelands" webinar
"Community Based Water Monitoring" webinar handout
"Wetlands, Waterways, and Waterbirds" webinar handout
Workshops
Access previous workshop recordings and education materials on the Lake Links website.
Funding support: S.M. Blair Family Foundation
Contact: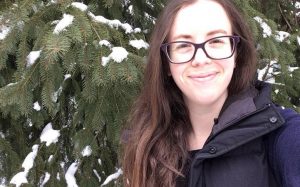 Monica Seidel
Communications and Fundraising Coordinator
Watersheds Canada
seidel@watersheds.ca