This virtual community is a centralized place for lake and river associations, individuals, academics, students, and other organizations to connect and work together to protect your local freshwater and shoreline areas. Launched in 2021, the Freshwater Stewardship Community already has thousands of Canadians who attend monthly webinars, use free education resources, and network with other stewards across Canada.
Register for Upcoming Webinars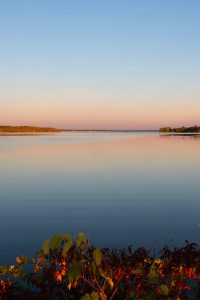 "What Makes a River 'Healthy'?: Engaging science, art, and storytelling to explore the health of the Upper St. Lawrence River" – register now
Dr. Leigh McGaughey, Program Lead for Research and Community Engagement, The River Institute
Wednesday, April 5th @ 2pm ET / 11am PT
We can all agree that we want healthy rivers, but what makes a river healthy? While a seemingly straightforward question, there are countless ways to understand and answer it. The Great River Rapport is a community-driven science initiative that works to provide answers to questions related to the ecological health of the Upper St. Lawrence River. By exploring river health through science, art, and storytelling, in ways that encompass Indigenous perspectives and place-based knowledge, the initiative is providing new insights to how we understand what is considered healthy, and common ground for people to come together to effect change.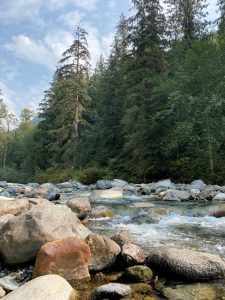 "Biomonitoring is for everyone: How project STREAM combines citizen science with DNA technology" – register now
Tamanna Kohi, STREAM Field, Outreach & Communications Coordinator, Hajibabaei Lab; Michael Wright, Lab Manager Hajibabaei Lab; Rhia MacKenzie, Biomonitoring Program Coordinator, Living Lakes Canada
Monday, April 10th @ 1pm / 10am PT
Barely noticeable to the naked eye, small bugs called benthic macroinvertebrates give us a window into the status of freshwater health. STREAM (Sequencing the Rivers for Environmental Assessment and Monitoring) uses DNA metabarcoding to analyze bulk samples of benthic macroinvertebrates from rivers across Canada – but this project isn't only for researchers! STREAM produces data on river systems through community-based biomonitoring. Join us to learn how you can monitor your local rivers!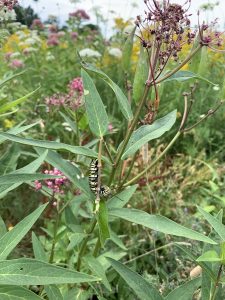 "Community Climate Data Tracking in Prince Edward Island" – register now
Katie Sonier, Data Manager at the Town of Stratford, Prince Edward Island; Dr. Xander Wang, Associate Professor in the School of Climate Change and Adaptation, University of Prince Edward Island
Monday, April 17th @ 1pm AST / 12pm ET
The Town of Stratford, City of Charlottetown, and the School of Climate Change and Adaptation at the University of Prince Edward Island (UPEI) partnered to launch Climate Trackers in the spring of 2022. Climate Trackers is a citizen-science initiative focused on data collection that will help each municipality better understand the local impacts of climate change. Join us to learn about the Climate Diary App and Climate Trackers initiative!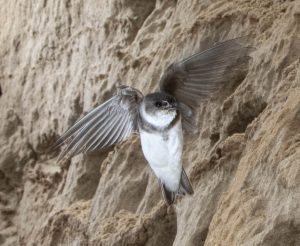 "Bank Swallows: Life history, threats, and ways you can help" – register now
Heather Polowyk Bank Swallow Conservation Coordinator, Birds Canada
Thursday, April 27th at 10am ET
Bank Swallows are Aerial Insectivores, a group of birds that eat insects while flying. In Canada, Aerial Insectivores are declining at a steeper rate than any other bird group. Unfortunately, Bank Swallows are declining at the steepest rate within this bird group. The population has declined by 98% since 1970. It is not too late to help Bank Swallows persist into the future and you can help by joining community science programs at Birds Canada!
Access Past Education Resources and Webinars
Click on the topic that you are interested in to access handouts, family activities, webinar recordings, and more.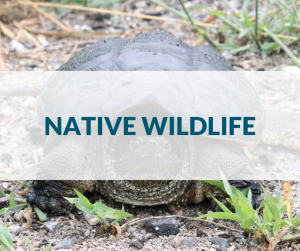 Funding Support