The Watersheds Canada Gift Catalogue

Click the catalogue above to go straight to our secure store!
This catalogue offers ways for you and your family to transform Canada's shorelines. Purchase symbolic adoptions and unique gifts to help keep these precious places healthy and beautiful for wildlife and people for many years to come. Each gift comes with a beautiful honour card for you to personalize and give as a gift. Each gift also includes a 5″x7″ postcard featuring 1 of 10 different watercolour paintings by nature artist Payton Muro.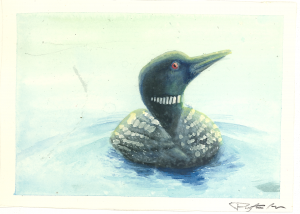 In addition to the symbolic adoptions and unique gifts available in our gift catalogue, our online store features items for your every day use! We have native seed kits, bat houses, handmade cards featuring plantable seed tags, notebooks, and more!
All items are available for pick-up at our office (115-40 Sunset Blvd., Perth); arrangements for delivery can be made for most items. See individual product descriptions for more details. Tax receipts are available for purchases of eligible items over $25.