"Celebrating Our Advances"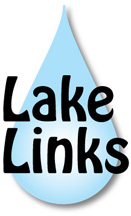 Bringing Lake Links back to its roots, the focus of the 9th Annual Lake Links Workshop, held on October 30th, 2010 at the Perth Civitan Hall, was on networking and information sharing. The theme 'Celebrating our Advances' was the backdrop for learning more about each other, including projects, successes and challenges, and to celebrate the ongoing efforts in protecting our lakes and rivers.
The Lake Links Workshop Organizing Committee conducted a survey of lake groups in September and October of 2010. The purpose of the survey was to take stock of how lake groups are doing; how groups are organized, what activities have been carried out on lake stewardship and lake planning; what's been working; and, what still needs more work. The results were summarized and utilized during the workshop to help form discussions, information sharing and collective learning. Four discussion themes were brought out of the survey results:
Volunteer Recruitment and Engagement
Lake Planning – Benefits of Lake Plan
Working with Government and Municipalities
Stewardship & Monitoring
View the Agenda.
View and download guest speakers' presentations:
Kathy Coulthart-Dewey, Chief Administrative Officer, Tay Valley Township: "Case Study: Lake Planning and Municipality Partnership"
Glenn Tunnock, Planning Consultant, Tunnock Consulting Ltd., "Lake Management Planning, Partnerships in Policy Planning and Eco-Design"
Chantal Vis, Ph.D., Aquatic Conservation Ecologist, Parks Canada: "Eastern Ontario Algae Partnerships Monitoring Project"
Karl Fiander, Chair, Federation of Cottagers' Associations: "Federation of Ontario Cottagers' Associations Update"
View and download additional files from Lake Links 2010:
Lake Group Survey Summary – Celebrating Our Advances
Discussion Points:
Volunteer Recruitment and Engagement
Lake Planning – Benefits of a Lake Plan
Working with Government & Municipalities
Stewardship and Monitoring