"Every Waterfront Matters, You Can Make a Difference"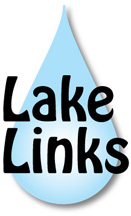 Saturday October 22, 2016 from 8:30-3:15 pm
Perth Civitan Hall, 6787 County Road 43, Perth, Ontario.
The 15th annual workshop explored trends in the ownership of shoreline properties in Eastern Ontario, with a special focus on what those trends may mean in terms of fostering lake stewardship actions across generations. We also learned about practical tools and approaches that you can use to bolster the effectiveness of your communications and outreach to shoreline property owners. After all, every waterfront matters!
To view our agenda click here.
Visions & Values – The Most Important Values of MY Lake – Randy French, French Planning Services
Provincial Trends in Waterfront Ownership – Terry Rees, Executive Director, Federation of Ontario Cottager's Association
Eastern Ontario Real Estate Trends in Waterfront – Pauline Aunger, Past President, Canadian Real Estate Association
Trends in Municipal Planning in Eastern Ontario – Noelle Reeve, Tay Valley Township
What do these Trends Mean to us as Waterfront Owners? – Judi Brouse, Watershed Planner
Matching Communications Methods/Tools with your Changing Audience – Barbara King, Executive Director, Watersheds Canada
How to Develop an Effective Message – Bev McCreight, Information Officer, Ministry of Natural Resources
A Real Life Example of How Good Communication Pays Off – Rob Bell, President & Dave Hands, Communications Chair, Mississippi Lakes Association