Love Your Lake (LYL) surveys continued on Kashwakamak Lake in North Frontenac Township as Maggie completed the surveys on behalf of Watersheds Canada, a LYL delivery partner in Eastern Ontario. She was out throughout July to assess the shoreline properties using the detailed protocol, ultimately creating a customized report for each property owner that is filled with voluntary recommendations to naturalize their property. In total, 674 properties were assessed. While things may look a little different this year, Watersheds Canada is very lucky to be able to get out on the water with physical distancing and safety measures in place. Thank you to all the volunteers and boat drivers and the Lake Kashwakamak for all your help making this possible!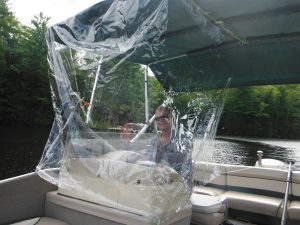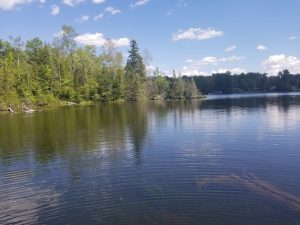 Shorelines are one of the most unique places on Earth. Individual actions can have a huge impact on this delicate interface. But how do we know if shorelines are healthy? The Love Your Lake program assesses the health of a lake's shoreline and encourages shoreline property owners to take voluntary stewardship actions.
Love Your Lake is a partnership program between Watersheds Canada and the Canadian Wildlife Federation. The program is delivered by local conservation groups and lake organizations. This program connects shoreline property owners with the information they need to make smart land management choices that improve wildlife habitat, water quality, and the overall health of a lake.
The Love Your Lake program has reached 39,567 properties on 163 lakes since its inception in 2013. Through a network of engaged lake associations, regional partner groups, and active lake stewards, the program has expanded into four provinces: British Columbia (2019), Alberta (2016-2018), Saskatchewan (2016-2019), and Ontario (2013-2019). The Love Your Lake Program receives generous funding from by the McLean Foundation, the Rogers Foundation, and the Canadian Wildlife Foundation.
You can learn more about Love Your Lake at LoveYourLake.ca