Thanks to generous funding from the Government of Canada through the Canada Summer Jobs program, and funding through the Canadian Wildlife Federation's Canadian Conservation Corps, Watersheds Canada is excited to welcome five new summer students to our team. These students will be integral in delivering our on-the-ground programming across Eastern Ontario. In particular, they will be helping with the Natural Edge shoreline re-naturalization program and the Love Your Lake stewardship and education program.
Mario Garavito
Mario is a chemical engineer with professional experience in water stewardship and treatment. As part of Canadian Conservation Corps Program with the Canadian Wildlife Federation, he will spend the summer as an intern at Watersheds Canada where he will have the perfect opportunity to contribute to meaningful conservation projects while discovering a bit more of Canada.
He is originally from Colombia and now is living in Ottawa. In the fall he will start a Master's degree in Environmental Engineering where he hopes to share and implement some of the lessons learned from his internship. He loves traveling, learning from new cultures, and hiking mountains where he can see wildlife.
Ian Grist
Ian recently graduated from the Ecosystem Management Technician program at Sir Sandford Fleming College and will be returning this fall for a final year in the Forestry program. He has an extensive background in scouting where he furthered his passion for the outdoors.
He is excited to work with Watersheds Canada under the Canada Summer Jobs funding as he gains an introduction to his field of study and learns more about shoreline health and what people can do to protect them. In the future he plans to work as a Canadian forest firefighter and work in other forest protection projects. Outside of work and school, he likes adventuring in new places, fishing, hiking, and camping.
Nathaniel Holloway
Nathaniel is a second year Environmental Studies major at Carleton University. His love of nature is a result of his 12 years' of experience in Scouts Canada and the various camping trips and tree planting activities he participated in as a part of Scouts. He is a firm believer in the importance of mental and physical health and that being in nature is positive for both. He is looking forward to working with Watersheds Canada this summer under the Canada Summer Jobs funding. He enjoys being in nature, whether hiking, trail running, canoeing, climbing, or cross-country skiing.
Filip Goldshtein
Filip enjoys being outdoors as an avid canoenist, camper, and nature lover. Studying film and television at Centennial College, Filip is focused on the environment impact that this world has created such as the cutting of old growth forest and the development of land in provincial parks and in Southern Ontario.
As a part of the Canadian Conservation Corps Program with the Canadian Wildlife Federation, Filip brings his own strengths including video production and outdoor guiding to Watersheds Canada. Being outdoors frequently has also helped him launch a YouTube channel.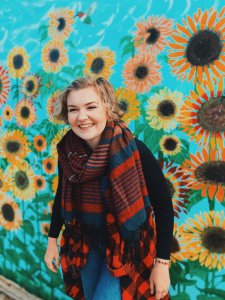 Sam Cunningham
Sam is passionate about many things, but water and environmental literacy are at the top of the list! They have aimed to gain a diverse environmental background through working for non-profits, industry, various levels of government, and academia. These experiences have been interspersed with her obtaining a BSc., Environmental Technician Diploma, Environmental Technologist Diploma, and soon to be Master of Water Security! They are so excited to be working with Watersheds Canada through the Canada Summer Jobs funding as they continue educating and being educated about all things water.
Thank you: