by Monica Seidel, Digital Communications and Marketing Intern
Cooler temperatures and snow means it is time to start looking for the perfect gifts to wrap under the tree! With this gift guide, you will find unique and meaningful gifts that protect Canada's lakes, rivers, and shorelines. "Water" you waiting for? Check out these perfect gifts!
Symbolic Adoptions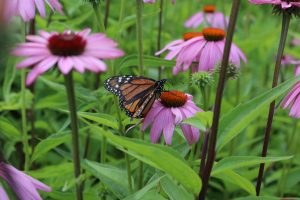 Perfect for: Anyone who loves Canada's beautiful shorelines and waterbodies
Six symbolic adoptions are now available to impress every nature lover on your list! Each symbolic adoption comes with a beautiful honour card for you to personalize and give as a gift, as well as a 5″x7″ postcard featuring 1 of 10 different watercolour paintings by Canadian nature artist Payton Muro.
Bat Houses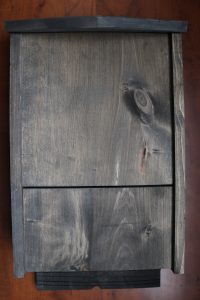 Perfect for: Anyone who loves bats (who are also pollinators!)
Bats are incredibly important to the spaces where we live – they eat thousands of insects each night, and act as important pollinators, bringing pollen further than a butterfly or bee would be able to. Putting up a bat house in your yard provides bats with a place to roost and rest so they can keep doing their amazing work each night.
Watersheds Canada Notebook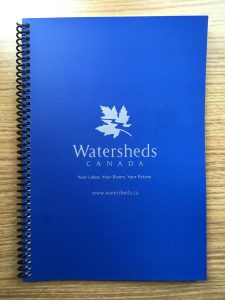 Perfect for:  Eco-conscious students and journallers 
Start the new year off journaling with this 100 percent recycled paper, made in Canada notebook featuring the Watersheds Canada logo in silver on the front cover. This notebook is available in blue and black, and contains 60 double sided, lined pages.
Unique Gifts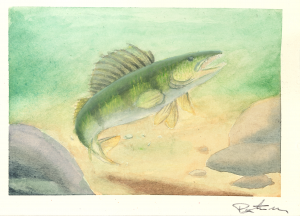 Perfect for: Anyone who loves Canada's beautiful shorelines and waterbodies
When is the last time you gave someone a home for pollinators or fish!? Our unique gifts are the perfect option for that tricky person on your list while also providing critical habitat for a variety of animal species.
Native Seed Kits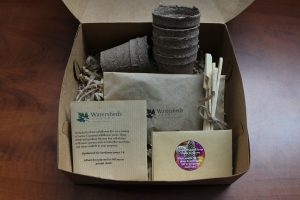 Perfect for: Anyone who loves native wildflowers and pollinators
Native wildflowers attract pollinator species like bees and butterflies, and other wildlife to your property. Each hand-assembled seed kit includes a variety of native Canadian wildflower seeds, pots, and labelling sticks.