The Board of Directors of Watersheds Canada (WC) is pleased to announce the appointment of Robert Pye as our new Executive Director effective August 8th, 2022. Robert joins Watersheds Canada after 25 years with the Ontario Federation of Anglers and Hunters (OFAH) where he was responsible for business strategies in his most recent role as a senior director. 
"Robert's natural resources background, management expertise, and organizational growth mindset positions WC to respond to the opportunities of the future. Since the pandemic began, we have been evolving in the ways we connect with people and deliver our programs. Robert's passion for freshwater health and his commitment to WC's mission along with his extensive experience in partnership development, communications, and fundraising will certainly support the organization's goals of expanding our ability to reach Canadians and engage them in freshwater conservation", said Mary Ellen Stoll, Watersheds Canada's Board Chair.
As WC welcomes Robert, the Board would also like to recognize and thank Barbara King, our exiting Executive Director, for her significant contributions and exceptional leadership over the last ten years. Barbara will remain at Watersheds Canada in a new role as Director of Programs and Partnerships. Barbara is thrilled to pass the reins to Robert and support him as he leads WC in the next phase of development.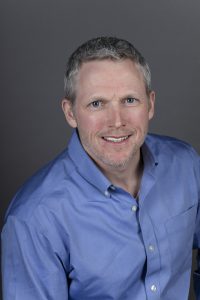 Robert's conservation career started when a college internship earned him a full-time communications role at the OFAH. After 25-years with the OFAH, Robert now proudly joins Watersheds Canada as the Executive Director and is ready to take on the leadership role of being a champion for healthy freshwater in Canada.
"I am proud to join the Watersheds Canada team and help expand the inspiring example this organization sets for environmental action", said Robert. "Locally and nationally, Watersheds Canada represents what our lakes and rivers need the most – people and passion. I am excited to work with WC's dedicated staff and volunteers who care deeply about Canada's freshwater future."
Robert is the author of a national award-winning outdoors program. He was on the communications frontline on some of the biggest topics to face our natural resources. As a senior nonprofit association director, he developed major branding campaigns, introduced new corporate partnerships, and modernized revenue generation programs to support conservation.
In 2009, Robert achieved 'Certified Association Executive (CAE)' designation from the Canadian Society of Association Executives. Robert is a Public Relations graduate from Durham College, and a Skills Canada-Ontario alumni. He is an accomplished speaker and writer.
As a child, Robert's passion for freshwater was developed along the banks of his hometown trout stream. Today, his family proudly owns heritage property near Peterborough where they produce maple syrup, manage forests, and host environmental field trips for high school students. Robert's outdoor passions include fishing, backcountry camping, as well as hunting with his two boys and English Setters.
Please join our team in welcoming Robert!  Watersheds Canada is confident that Robert will continue with the legacy that Barbara helped to create, and WC is very excited to have him join the team.