Happy World Water Day! As we come together to raise awareness and take action to tackle our current water issues, Watersheds Canada is excited to help you and your family take action for Canada's freshwater, today and beyond!
Download our print-friendly "Top 10 Actions" checklist that you can work on as the year continues. There are many ways you can help protect and enhance local freshwater areas, and you do not have to have a shoreline property to get started!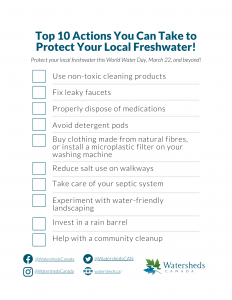 Check out this document to see why we selected these items for your checklist!
Looking for activities to get your family excited for World Water Day? Try this scavenger hunt, and "I Spy" activity!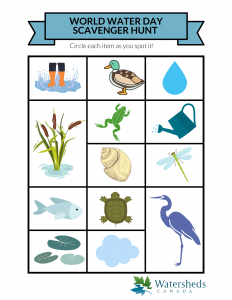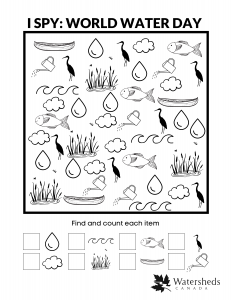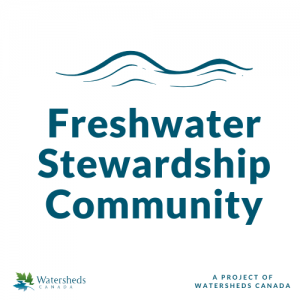 Be sure to also sign up for our virtual Freshwater Stewardship Community! This is a free, centralized place for individuals, families, academics, and community organizations to connect and work together to protect our local freshwater and shoreline areas. You will join thousands of Canadians who attend monthly webinars, use free education resources, and network with other freshwater stewards across Canada. We are excited for you to join!