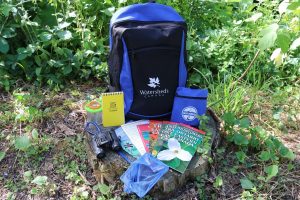 Nature Discovery Backpack lending library
Watersheds Canada, in partnership with YAK Youth Services and Friends of the Tay Watershed, is excited to launch a Nature Discovery Backpack lending library in summer 2021! This project is funded by the Peterborough K.M Hunter Charitable Foundation and the TD Friends of the Environment Foundation.
Thirty (30) Ontario-curriculum linked Backpacks are available to borrow for students in grades 7-12. Each Backpack includes all necessary lessons and field equipment, such as a Water Rangers tiny test kit, aquatic dip net, field notebook, binoculars, and identification guides. The contents will help increase student engagement and identification skills regarding local species, and contribute to local environmental sustainability knowledge and action.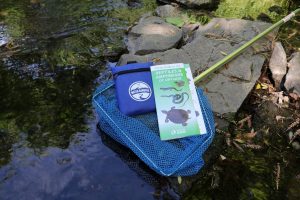 Nature Discovery kits
In partnership with Haliburton Outdoors 4 Youth Club and The Land Between, Watersheds Canada is launching a free Nature Discovery Kit project in Haliburton and Peterborough in summer 2021. Each kit will include field equipment and activities for youth and their families to identify local species, explore and connect with nearby nature, and learn more about local water quality. Choose from a forest themed kit or a freshwater themed kit. This project is funded by the Arthur and Audrey Cutten Foundation.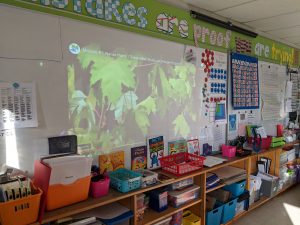 Freshwater, Plants, and People Program
Funding from the Ottawa Community Foundation made it possible for the next generation of environmental stewards to explore their local environment and learn about the impacts people have on native plant species and freshwater health. Grade 3 and 4 classes at Carleton Heights Public School and W.E. Gowling Public School received the "Freshwater, Plants, and People Program" during the 2020-2021 school year.