by Jane Pangilinan, Digital Engagement Technician
Have you heard of the Freshwater Stewardship Community (FSC)? The FSC is a virtual community that aims to connect people around Canada who care about freshwater issues. Launched and led by Watersheds Canada, the Freshwater Stewardship Community welcomes you to network, connect, learn, and act. 
The Freshwater Stewardship Community
Looking for a community that shares a love of nature and a passion towards tackling water issues? The FSC is perfect for those interested in a virtual community set on protecting freshwater and shoreline ecosystems from coast to coast to coast. The aim of the FSC is to connect people, individuals, and communities through networking, webinars, and the availability of free educational resources. This collaborative community currently consists of over 1,300 Canadians!
The benefits of joining the FSC 
Since its launch in 2021, the FSC has had over 20 webinars with accompanying educational resources. There are many benefits to joining this community, including:
Networking:

Meet with like-minded individuals who share a passion for water and water issues. The FSC provides networking opportunities to everyone who joins.

Free resources: Did you know that after webinars, you receive a handout of resources available to you at no cost? These are perfect for sharing on your social media, with your neighbours, or on the waterfront association's website. Some examples are the "Watershed Explorers" handout (PDF file) for families and educators, the "Life in the 'Weeds'" handout (PDF file) for shoreline property owners and lake users, this "Rain to Roots" handout (PDF file) about the importance of native plants, and this "Rain Smart Neighbourhoods" handout (PDF file).


Connection: It is important to foster connection during times of isolation. Knowing that we are all working together towards a common goal helps connect us to the bigger picture. Protecting Canada's freshwater is a big task, and it will only be accomplished when we work together and share our experiences and knowledge. The FSC facilitates this by showcasing diverse voices and experiences.
Some Webinar Speaker Highlights
Since January 2021, there have been many amazing speakers, all taking on a variety of topics. Our webinars cover everything from ecology, to plastic pollution, to activities for kids to enjoy nature! There is something for everyone to enjoy, whether you are a parent, educator, waterfront association representative, shoreline property owner, community group, academic, or concerned individual.
In March 2022, we were fortunate to hear from Janice M. Gilbert about invasive Phragmites. With over 25 years of experience, Janice is a wetland ecologist and the Executive Director of the Invasive Phragmites Control Centre. Her webinar is filled with information about native and invasive Phragmites, the best practices to handle the invasive variant, and hopeful stories of community-led projects that use these methods to successfully eradicate invasive Phragmites. If you are interested in the full webinar, you can watch the "Phragmites australis: Why we cannot afford to ignore this invasion" webinar on our YouTube channel, or download the "Phragmites australis" handout (PDF file) and spading methods postcards (PDF file).
Have you heard of legacy phosphorous? Learn all about the complex problem in Lamisa Malik's "The Ghost of Phosphorus Past: How decades of phosphorus use is shaping today's water quality in North America" webinar. As a Ph.D. candidate at the Department of Civil and Environment Engineering at the University of Waterloo, Lamisa brings a unique perspective to this issue. She has seven years of academic research experience in the field of water and environmental sector. Her Ph.D. research focuses on studying the impact of past and present nutrient use on water quality. Download the accompanying "The Ghost of Phosphorus Past" handout (PDF file) for her webinar.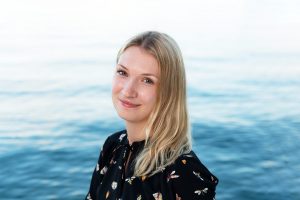 Find out more about dragonflies with Dr. Mary Ann Perron, a freshwater biologist with expertise in wetland ecosystems and urban ecology. As a certified wetland evaluator with skills in wetland plant identification, biostatistics and spatial analyses, Dr. Mary Ann Perron is currently involved in leading community science programs and collaborates in international efforts in insect conservation. Watch "The Importance of Wetland Plants for Dragonflies and Damselflies" webinar to learn all about dragonflies and how we can help protect them. Be sure to also download the accompanying "The Importance of Wetland Plants for Dragonflies and Damselflies" handout (PDF file).
Looking to join the Freshwater Stewardship Community? We want you to be a part of this great online community! Click here to fill out the form to join.
Get to know Watersheds Canada
Watersheds Canada is a national charitable organization with a focus on community engagement to protect the health of lakes and rivers. The goal? Watersheds Canada envisions a world where people care for clean, healthy lakes and rivers. By providing resources, programming, and more, Watersheds Canada seeks to empower communities and individuals to act for their freshwater.  This means protecting and restoring freshwater through resilient solutions and programs like the Freshwater Stewardship Community.