The Natural Edge
Does Your Waterfront Property have a Natural Edge?
Waterfront properties are among the most beautiful – and most valuable – places to live. With the serene water, the clear night skies, and fishing and swimming right out the backdoor, they're the perfect place to live, relax, and enjoy with friends and family.
Shorelines are also among the most important places on earth for wildlife. Throughout their lifetimes, over 90% of aquatic wildlife species use these land-water interfaces for food, shelter, breeding, and rearing areas. Healthy layers of vegetation including trees, shrubs, groundcover, grasses, flowers, and aquatic vegetation benefit wildlife, protect these shorelines from degrading, and support natural processes that are essential to a healthy watershed.
With the growth of new cottage developments, cottage-to-home conversions, and commercial and industrial developments along shorelines, these sensitive areas are threatened. With the loss of natural vegetation, several benefits to the lake are compromised, including water clarity and quality, safe swimming areas, and loss of wildlife habitat.
Do you have a waterfront property in southeastern Ontario? Funding is available for more sites! Get in touch today!

CONTACT US NOW!
Participate in the Natural Edge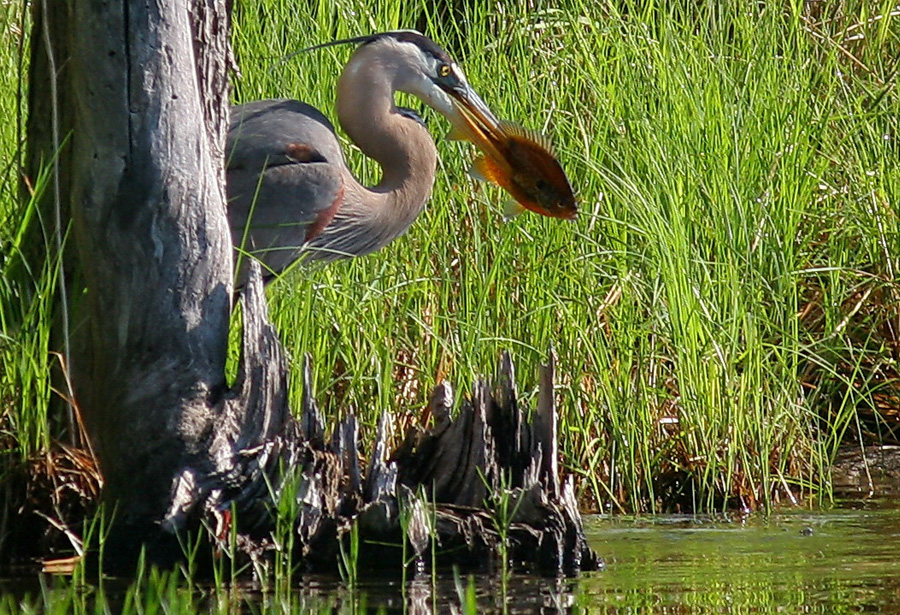 The Natural Edge is a shoreline naturalization program available to waterfront property owners to plant native trees, shrubs, groundcovers, wildflowers, and grasses along the water's edge. With generous funding support from Canada Fisheries and Oceans, and Great Lakes Community Guardian Fund, Watersheds Canada is able to provide landowners with:
A free site visit to discuss shoreline concerns, provide recommendations, and assess planting conditions;
A personalized planting plan, including photos of selected planting areas and ideal plant species;
The ordering, delivering, planting, and mulching of all plants;
A free Stewardship Manual to ensure that the newly planted vegetation thrives in the first few years of establishment and growth; and,
Follow-up and support with your new plants.
Waterfront property owners are invited to participate in the Natural Edge program at only 25% of the total cost to naturalize their shorelines! If you are an organization interested in delivering this program in your area, we can help by providing training and resources you need to set up your own Natural Edge program in your region.
Restoring the Ribbon of Life
Planting native vegetation, such as trees, shrubs, ground cover, grasses, aquatic plants and wildflowers is both beautiful and useful. Native species have evolved to withstand regional environmental conditions, and are preferred by local wildlife for shelter and food. By planting native vegetation along shorelines, local ecosystems are enhanced and shorelines are stabilized from erosion.
"Congratulations to [Watersheds Canada] for helping to protect our Great Lakes. This is a great example of community groups coming together to help ensure that our Great Lakes are drinkable, swimmable and fishable." — Environment Minister Jim Bradley
Be better informed. For more information on the Natural Edge Program, download our 
Natural Edge Brochure
.
For more information about maintaining your naturalized shoreline, download our Shoreline Vegetation Stewardship Manual.
Want to better understand the benefits of a natural shoreline check out this information poster Natural Edge – Ribbon of Life
Have a peek below at a testimonial from one of our 2016 Natural Edge program participants, Geoff Manchester!
The Natural Edge: A Testimonial from Watersheds Canada on Vimeo.
Over the last few years, Watersheds Canada's Natural Edge program has been a great success!
We have planted over 11,550 shrubs and trees on 18,500 square metres of shoreline on 42 different lakes, rivers and creeks for 122 property owners!
Participation in the Fall 2018 planting season will book up quickly, so any shoreline landowner interested in this program should contact Watersheds Canada.
Interested in having your shoreline planted? To get involved, please contact us today.

CONTACT US NOW!