Dalhousie Lake Fish Habitat Project
The goal of this project was to make fish habitat improvements in Dalhousie Lake by naturalizing shorelines and providing fish habitat. In fall of 2014, two walleye spawning beds were enhanced, 20 fish habitat structures in the form of tree/brush bundles were placed in the lake, and six shoreline properties were stabilized where runoff, erosion, vegetation removal and nutrient loading have affected fish habitat.
This entire project would not have been possible without the support of the many partners and volunteers who made it successful. It was a combined effort involving the Lanark County Stewardship Council, Lanark County (Darwin Nolan), Lanark Highlands (Dave Ennis and his crew), the Dalhousie Lake Association, Arnott Bros. Construction and crew, Mississippi Valley Conservation Authority, Watersheds Canada, Pine Grove Productions, and Lanark & District Fish and Game Conservation Club members, not to mention the involvement of landowners around the lake. Funding was provided by Fisheries and Oceans Canada.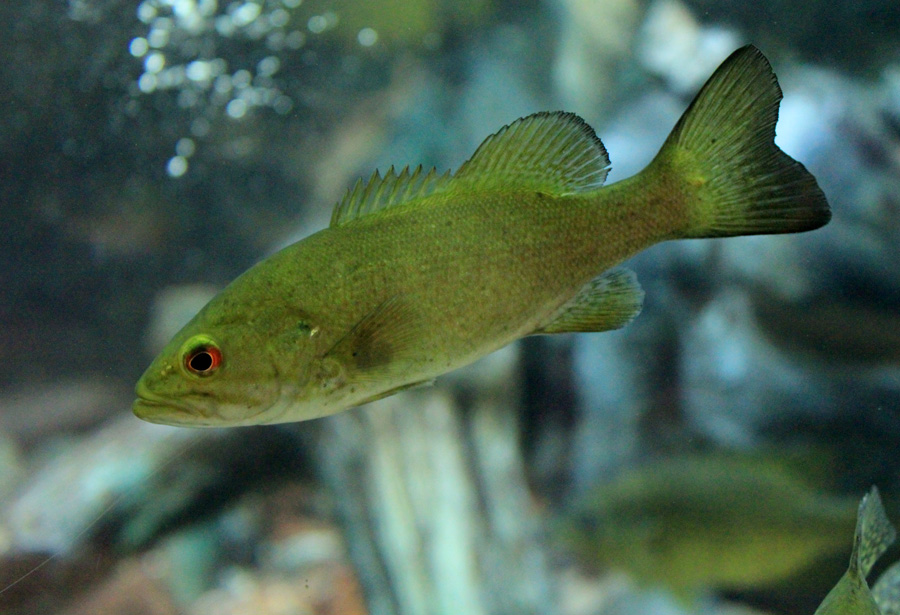 Spawning Beds for Walleye Rehabilitation
With regulatory approvals in place, 160 tons of stone was placed in Dalhousie Lake, enhancing two walleye spawning beds on each end of the lake. There was tremendous volunteer support with over 150 hours of volunteered time.
The walleye spawning beds at both ends of Dalhousie Lake will be monitored in the spring of 2015 to determine the success of the spawning fish.
The Lanark County Stewardship Council, with local project partners, will be developing a protocol and video on how to enhance walleye spawning beds in the spring of 2015!
Brush Bundles
Twenty brush bundles were placed in Dalhousie Lake, which will provide fish with shelter and habitat for reproducing, rearing young, and feeding. Algae and microorganisms will attach to the bundles, providing food for fish and waterfowl. Fish can also use these woody structures to lay their eggs, and the young fish then can hide in them to escape larger adult predatory fish. Turtles and snakes can also benefit from the brush bundles for cover.
An important consideration in selecting these sites was to ensure the locations did not interfere with cottage activities or structures such as docks and boathouses. Brush pile sites were selected in depths of 12 feet or greater to also ensure they did not interfere with boat operations on the lake.
Shoreline Rehabilitation
The final phase of the project was to plant native species on shoreline properties along Dalhousie Lake. Shoreline vegetation provides a healthy buffer to filter runoff, and overhanging branches provide shade. Healthy shrubs, trees, groundcover, vines, wildflowers, and aquatic vegetation promote spawning and rearing habitats and increase productivity for warmwater fish species such as walleye, smallmouth and largemouth bass, northern pike, yellow perch, crappie and panfish.